Tour our offshore Fishing Boats
The largest Offshore fishing charter fleet in Charleston
Our goal is to provide the best deep sea fishing experience in Charleston.  We do this with three boats that provide three unique experiences.  We have our flagship vessel, the luxurious 48′ Wahoo, the largest boat, the monster 58′ Git R Done, and the only boat in Charleston that can take over 6 passengers, the party fishing 48′ Teaser 2.
Tour each boat and choose the ride that's right for you.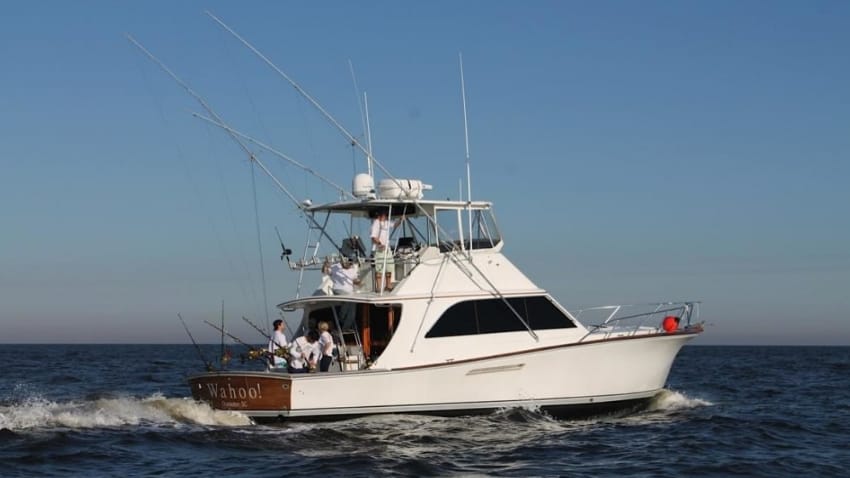 A beautifully trimmed out Ocean Yacht with a deep mahogany yacht interior finish, and apportioned with large wrap around leather sofa, two barrel chairs, a bar, two barstools, satellite TV, cold air conditioning, complete kitchen, two bedrooms and two bathrooms, The Wahoo is luxurious. Not quite the battlewagon Git R Done is, so Wahoo cannot mow down the super rough seas like GRD can, but The Wahoo can hold her own. She's been tearing up the Charleston, Virginia Beach, Outer Banks and South Florida fishing grounds for nearly 30 years. Her incredibly clean prop wash allows for optimal billfish and Mahi sightlines, which explains her strong fish raising reputation.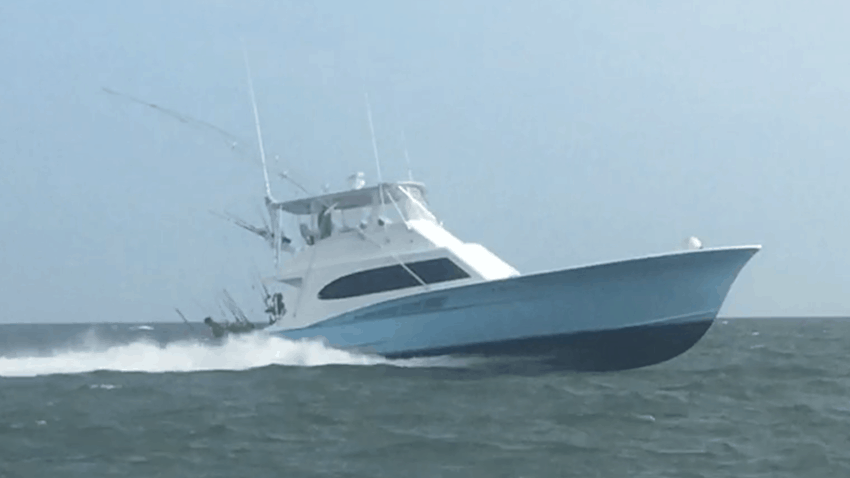 Simply put, Git R Done is a beast. Incredibly appropriate name, this brute of a battlewagon flat out gets the job done. Built to withstand the rigors of blue water fishing the Outer Banks, her perfectly designed long bow lines and wide flat stern give her the most stable, smooth ride imaginable. Git R Done can go when and where others can't, and turns lousy seas into comfortable ones. Smooth, Smooth, SMOOTH ride, she simply mows down the nasty seas. She has an incredible fish raising reputation throughout the Carolinas and Virginia. A true beast of a fishing machine, she has an enormous cockpit, bridge and salon with two reclining leather sofas, full kitchen, four bunks, spacious bathroom and cold air conditioning.
TAKE FROM ONE TO 20 PEOPLE!!! The only Coast Guard Inspected Fishing Vessel in three states, The Teaser is the only vessel in Charleston that can take more than 20 passengers fishing. (CURRENTLY LIMITED TO 12) With a wide open long cockpit and cushioned bench seating outside, The Teaser was tailor-made to allow up to 20 people to fish AT THE SAME TIME. While she can hunt down the really big ones out deep with the best of them, her layout is ideal for trolling and bottom fishing. Therefore, in addition to the 8 hour and 11 hour trips out deep, we also offer a 5 hour nearshore trips. You will catch PLENTY of fish on the 5 hour trip, but they will likely not be Marlin, Sailfish, Mahi or Tuna but rather Snapper, Sea Bass, Grouper and Triggerfish.